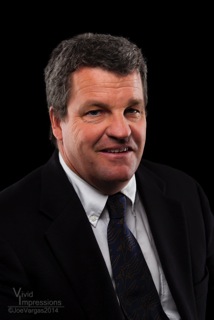 All you Floridians now have a face-to-face contact down in your area. Front Street Shipyard has appointed Bacchus Yacht Consultancy of Palm Beach, FL, to be our boots on the ground in the international yachting hub.
Led by Michael Bach, Bacchus Yacht Consultancy is now promoting opportunities for new refit projects at Front Street Shipyard as shop space becomes available in the spring and summer.
"Bacchus Yacht Consultancy provides Front Street Shipyard with a presence in a major yachting hub in Southern Florida," said JB Turner, president of Front Street Shipyard. "Michael Bach is a knowledgeable representative of the yard who will spread the word to captains and owners who may not yet be familiar with us."
Michael is no stranger to Front Street Shipyard. He first got to know us while he was overseeing a superyacht undergoing a refit at the yard. "Having worked with Front Street Shipyard in the past as an owner's representative, I came to appreciate the quality, efficiency and sense of fairness that the yard offers its customers," said Michael Bach. "I was so pleased with my experience there that I became an unofficial ambassador for the yard, making this business relationship a natural progression."
Bacchus Yacht Consultancy is an owner's advocacy company that promotes relationships between the yards, services, vendors and yachts that will result in the best possible refits. Bach's role with Front Street Shipyard is to promote its refit capabilities and craftsmanship throughout the superyacht community internationally. Bach will facilitate relationships between Front Street Shipyard and the owners, captains and project managers who are considering or sourcing comprehensive refits. Based in Palm Beach, Bacchus Yacht Consultancy is available by phone at (+1) 954-681-2384, by email at mbach@bycyacht.com, and online at bycyacht.com.