Production Boatbuilding
Front Street Shipyard builds composite production boats in a Bucksport, Maine, facility. The team of composite experts builds molds, hulls, decks and parts for other boatbuilders and manufacturers. If you have a line of production boats you're interested in having manufactured by Front Street Shipyard, please contact us.
Below are samples of the production boat lines we are currently manufacturing.
---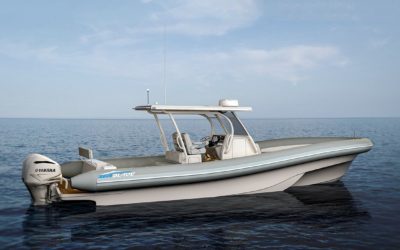 Front Street Shipyard is the official builder of Sea Blade X boats, yacht-quality center-consoles designed and engineered by Navatek Ltd of Hawaii.
read more