Production Boatbuilding
Front Street Shipyard builds composite production boats in a Bucksport, Maine, facility. The team of composite experts builds molds, hulls, decks and parts for other boatbuilders and manufacturers. If you have a line of production boats you're interested in having manufactured by Front Street Shipyard, please contact us.
Below are samples of the production boat lines we are currently manufacturing.
---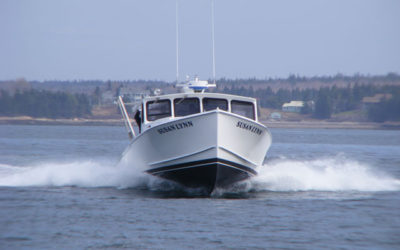 Front Street Shipyard is proud to be supporting SW Boatworks of Lamoine, Maine, by building the mold and hulls for their newest boat line, the Calvin Beal 36. There have been many lobster boats, sportfishing boats and yachts made with these 36-foot models.
read more