In Memoriam: George Davis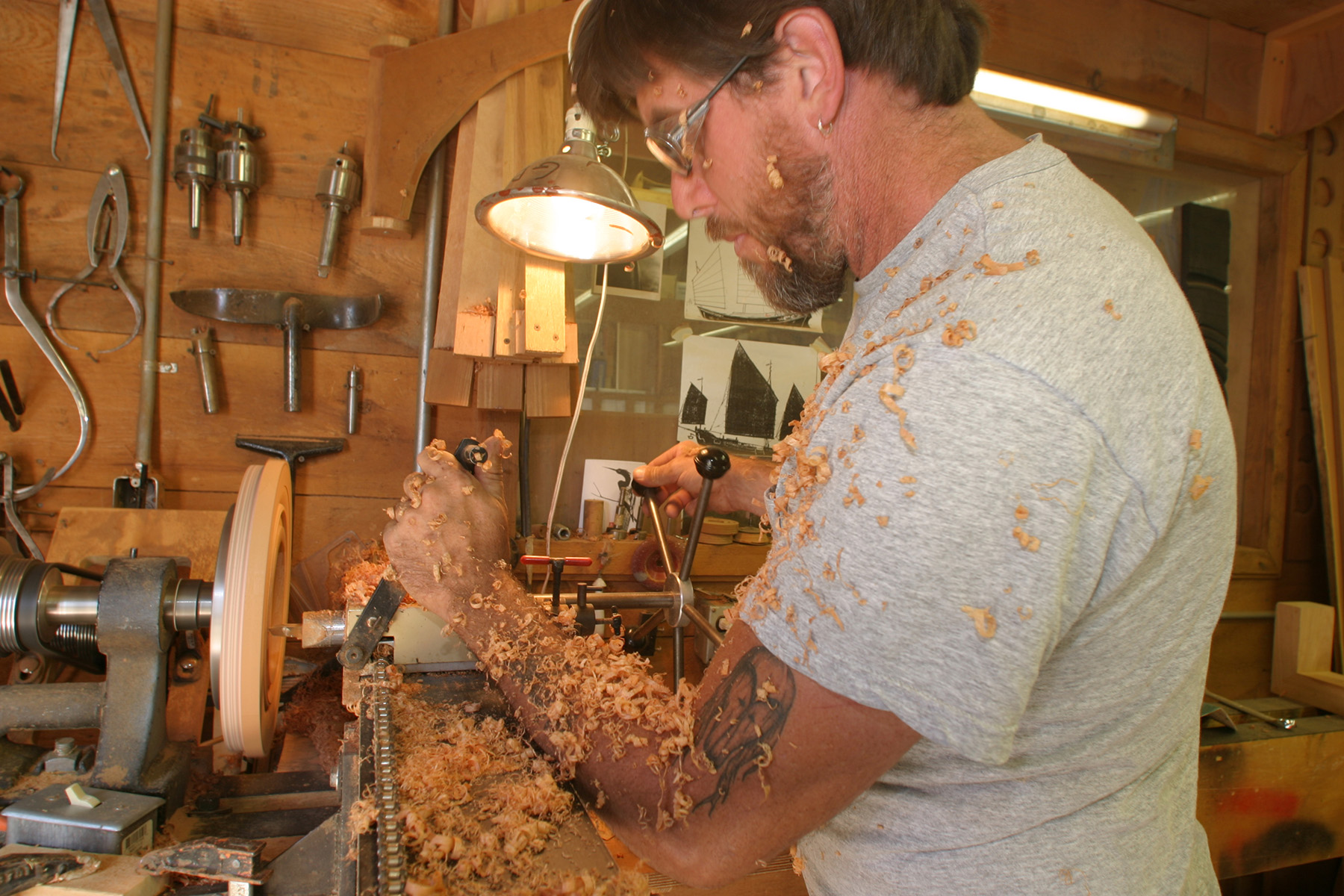 We're sad to share the news of George Davis' passing on April 21, 2020, following a battle against cancer.
George is one of the most gifted craftspeople who's ever dedicated his talents to boatbuilding. He spent most of the last decade of his career as a carpenter here at Front Street Shipyard. George had a unique vision, efficiency of engineering, and precise execution that he applied to everything he created.
Here's how we remember George: covered in curls of wood, crafting a work of art between his capable hands.
He is missed already.
In a rare moment when George allowed a camera to be turned on him, he shows off a helm chair he designed and built.
Share Your Memories
Please feel free to share your stories about George here. Let's celebrate his life and memorialize him for friends and family.